Designed and Manufactured in the USA
Shop our merchandise
Grab some quality gear
Show your support by picking up some high quality shirts, jackets, and hats.
Check it out
What our customers are saying
★★★★★

Never again shall a multi blade razor rip hairs off of my face. The YPM 921-M safety razor is an absolute must have for every guy. The quality and attention to detail of this razor set it apart from the competition. The finish is uniform, the machining is incredibly clean and the design is honed to perfection. No joke I handled every piece for over 10 minutes just admiring the craftsmanship that's put into this Safety Razor. Definitely a different shaving experience than a 5 blade but I throughly enjoy every shave and will never go back! Keep up the quality work!

Alexander L.

United States
★★★★★

This razor (Stonewashed 921-H Plate with Stonewashed Top Cap & 3.25" Stonewashed Stubby Handle) absolutely MOWS down 3-4 days of growth with ZERO irritation!! It's also EXTREMELY comfortable as well, giving me the confidence to shave with it on a daily basis as well!! And the packaging is TOP-NOTCH!!…The razor shipped in a beautiful tin with die-cut high density foam cut out to fit the razor and a separate cut out to fit a pack of your favorite blades as well…Jacob even loaded that cut out with a pack of Nacet blades too!! (which also happens to be my favorite blades!!)

Much Mahalos and Thanks Jacob and Ashley!!

Eric S.

United States
★★★★★

This is my second Yates Precision Razor, I picked up a brass one to keep at work for overnight stays.
The handles and heads are much more nicely finished than any other brand I have used and I consider it a treat to use.
Skip the subscription brands and the disposable units and the "Art" branded junk and pick up a Yates.

Robert D.

United States
★★★★★

This Yates precision manufacturing extra high plate exceeded my expectations for it's being efficient and smooth at the same time.
This razor may have taken a few others I have out of rotation. It's that good!
Highly recommend if you want an efficient razor.

Raul D.

United States
★★★★★

I have tried many different brands of safety razors and different styles. This razor is absolutely what I have been looking for!

Patrick K.

United States
Precision Safety Razors Made in the USA
Shaving, Elevated
Our Safety Razors and Components are Machined in the United States entirely on CNC (Computer Numerically Controlled) equipment, ensuring accuracy and consistency from stainless steel bar stock. 316 Stainless is commonly used in the medical and marine industries due to its superior corrosion resistance, which makes it very suitable for the bathroom environment.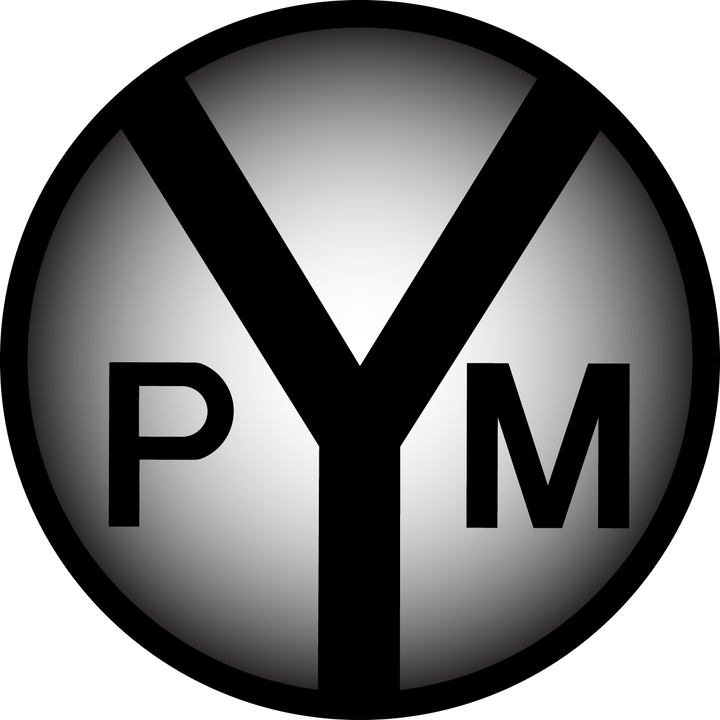 Yates Precision Manufacturing
Yates Precision Manufacturing is a family owned CNC Machine Shop located in Southwestern Pennsylvania. We design and manufacture High Quality Safety Razors for Men and Women. Our mission is to bring back the art of Wet Shaving and allow our customers to enjoy their morning routines with a superior shave using our Safety Razors.
Our Packaging
We pride ourselves in our reusable packaging. The foam we use is made in the USA and moisture and mildew resistant, and we machine the silhouettes in-house to give us design flexibility and proper fitment.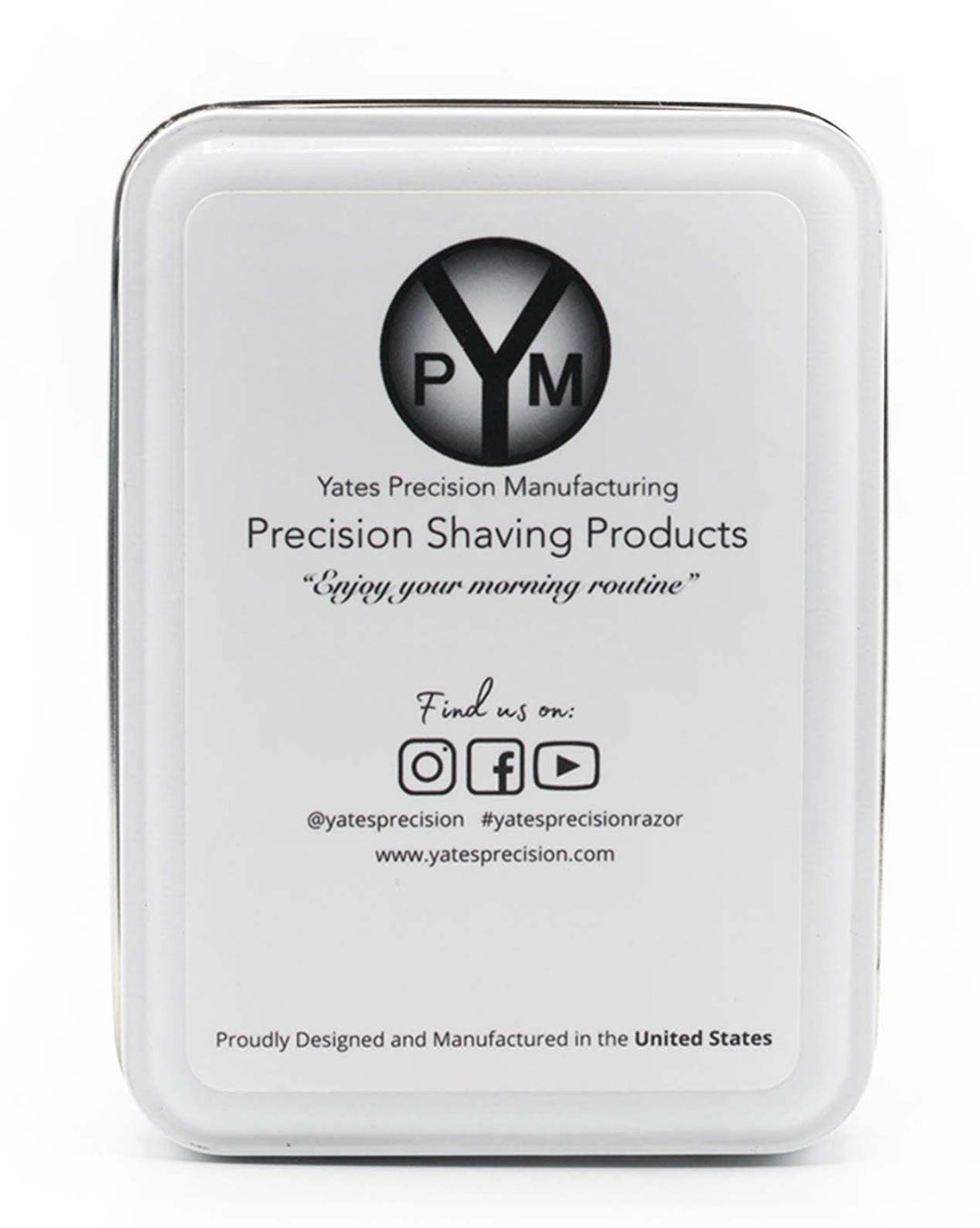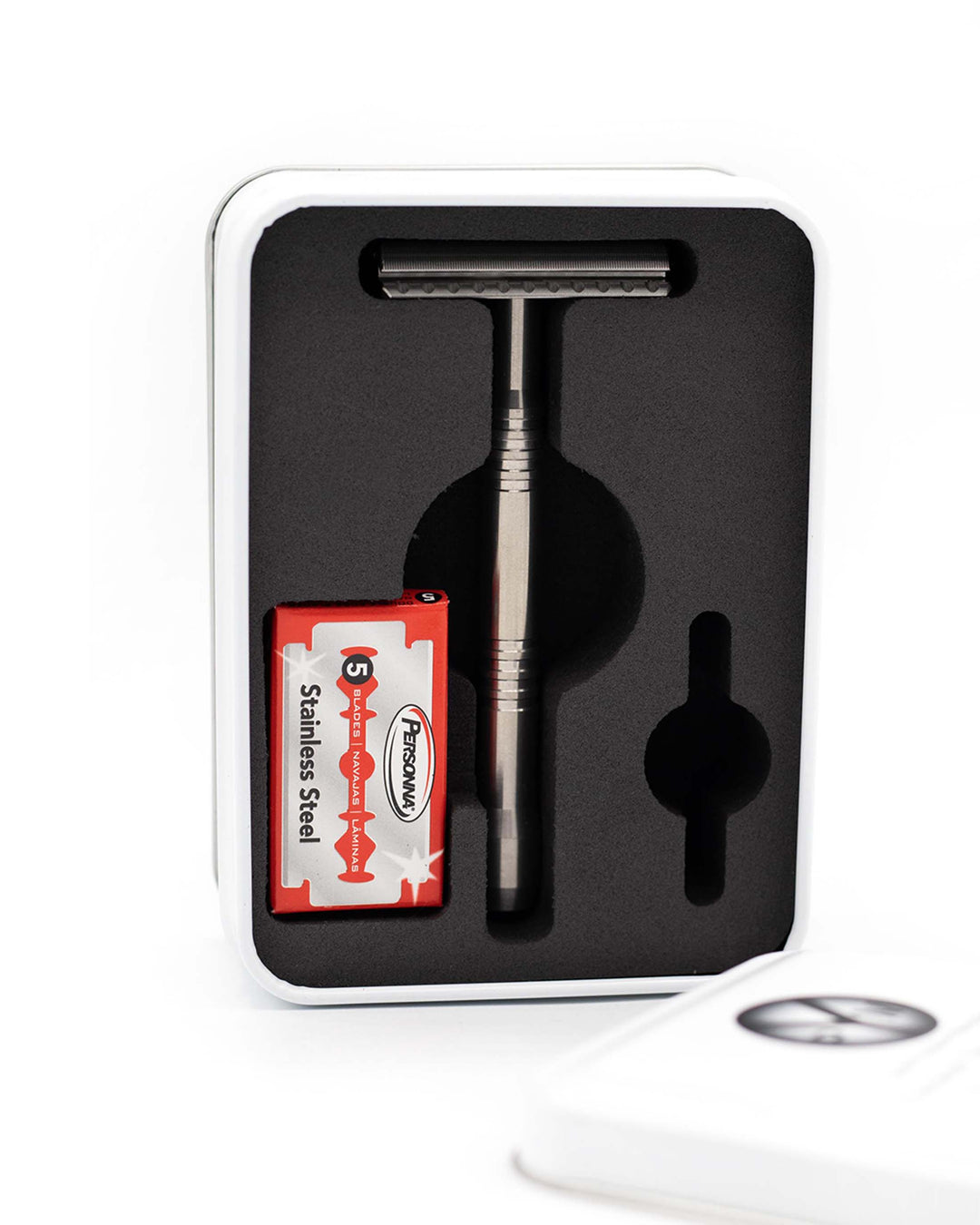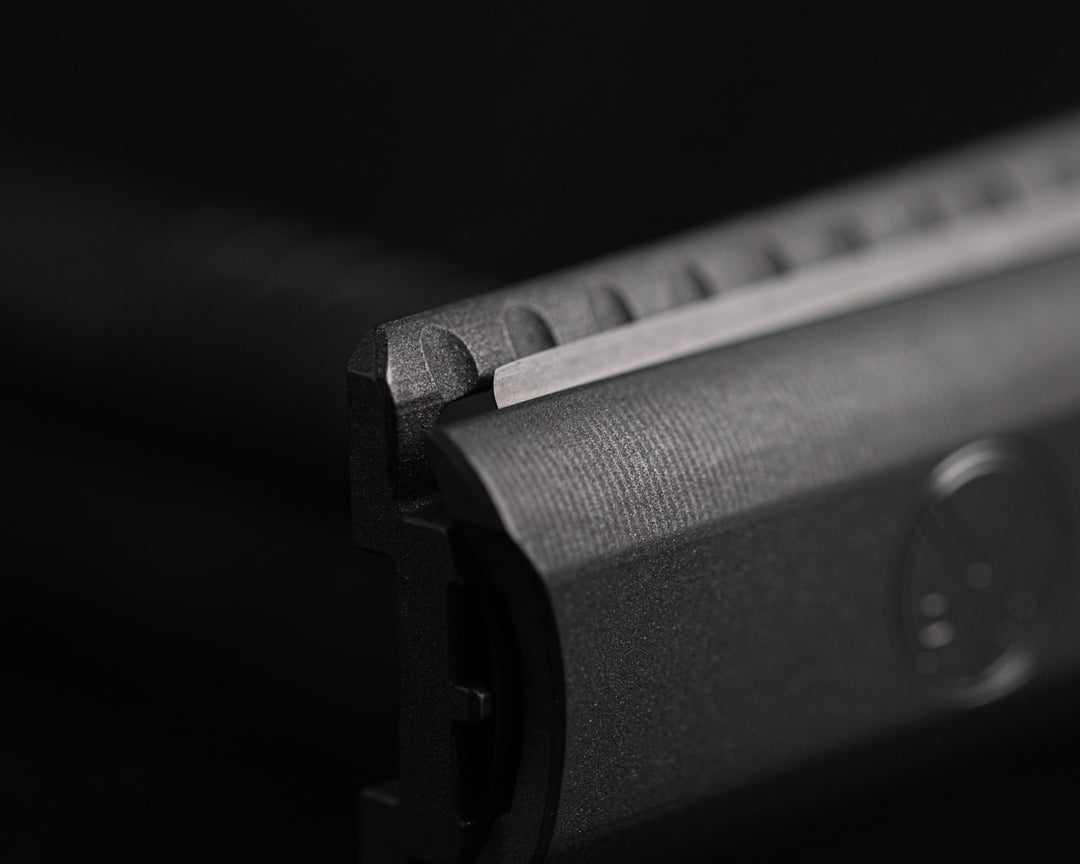 Its all the details
Each razor is made entirely in-house and inspected prior to being shipped to ensure it meets our high quality standards. From our blunt-start threads that eliminate the possibility of cross-threading to our post-machining finishes, no detail goes overlooked.
Why make the switch to a safety razor?
Its Economical. While the upfront cost of a safety razor is more compared to disposable razors, the average cost of one double-edge blade is $0.24 compared to cartridge replacements which can cost up to $40 for a replacement pack.
You get a better shave. Contrary to popular belief, more blades are not actually better, and they're probably the reason you get irritation and in-grown hairs. When using a razor with multiple blades, the leading blade grabs your hair and pulls it further from your skin. Then, the trailing blade, or blades, cuts the hair, causing it to retract below the surface of your skin. Over the next few hours, the skin closes over the hair, and voila, in-grown hair. With a safety razor, there is one blade, that's it. No tugging, and no irritation.
It's environmentally friendly. The EPA estimates that we throw away approximately 2 billion razors each year. Given the current plastic epidemic, that is not a good figure. Disposable and cartridge razors are typically not recyclable, as they are comprised of multiple materials and are difficult (and dangerous) to separate. Also, producing plastic is a very energy-intense process, creating high amounts of carbon dioxide.
Safety razors are entirely eco-friendly. The blades are recyclable and the body will last a few lifetimes. There is no plastic, and no waste. Are you convinced yet?
Supporting a small, family owned and operated business. Our razors are 100% made by us here in the USA, and the money from our sales supports myself, my family, my employees and our shop. I know our razors are a little more expensive than some of the competitors, but there is a reason for that. We machine our 921's from solid, bar stock, while a lot of other companies cast theirs from a cheap zinc metal and coat them with chrome. We are able to hold much tighter and more consistent tolerances in a much better material, producing a higher quality product that is guaranteed to last a lifetime.